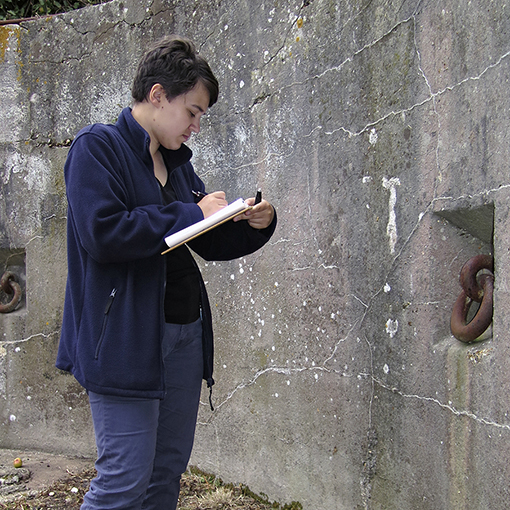 Education:
Foundation Diploma, Chelsea College of Art & Design (2009-2010)
BA (Hons) Illustration, Cambridge School of Art (2010-2013)
Based in Cambridge, UK, I am available for freelance projects. I particularly like to focus on ancient and medieval subject matter in my illustrative work.
In 2015–16 I completed 12 months of training in Reconstruction Illustration with Historic England through the Chartered Institute for Archaeologists (CIfA) work-based training scheme. In 2016–17 I worked for English Heritage as an Architectural and Cartographic Illustrator, producing graphics for English Heritage Guidebooks. I am a committee member of the Graphics Archaeology Group, a specialist interest group within CIfA.
This website was built by me, apart from the gallery viewer. Photograph by John Vallender.